Porcelain photos are manufactured by starting with a porcelain blank. The photo you choose is then placed on the blank and put into the kiln for hardening. Porcelains come in all shapes and sizes.
They're guaranteed to never fade, scratch, or lose their brilliance. If it's broken, stolen, vandalized, or anything else, we provide a replacement.
"Metalcraft flower vases are available in a variety of designs and sizes, each as stylish and elegant as the next. They are as strong as they are beautiful, thanks to the die-cast aluminum construction and exclusive coating process which adds exterior durability without compromising beauty. "
"All Metalcraft vases can be securely mounted to an upright memorial. In addition, many of the vase designs are offered in the Flush Ground Unit System, which provides a convenient way to meet cemetery maintenance regulations." (according to www.usmetalcraft.com)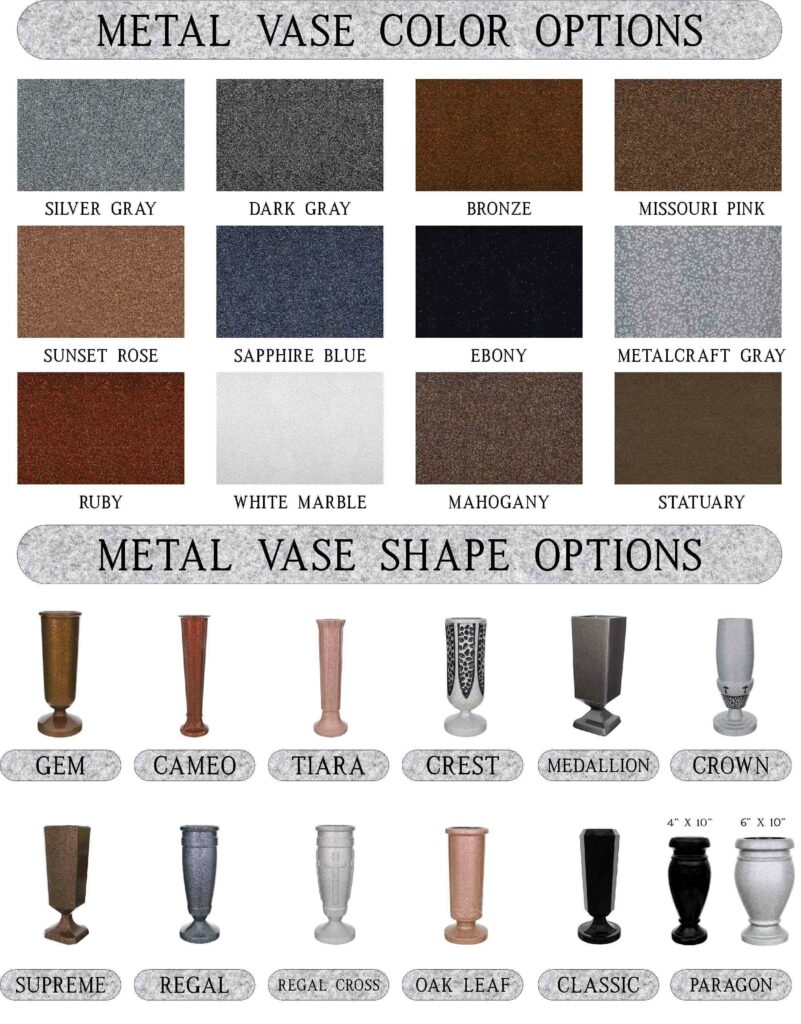 Granite vases are always a timeless classic to add flowers to your loved ones memorial. We have a wide variety of vases including shapes, sizes and granite color. We offer turned, tapered, and custom vases!